NASCAR Driver around the world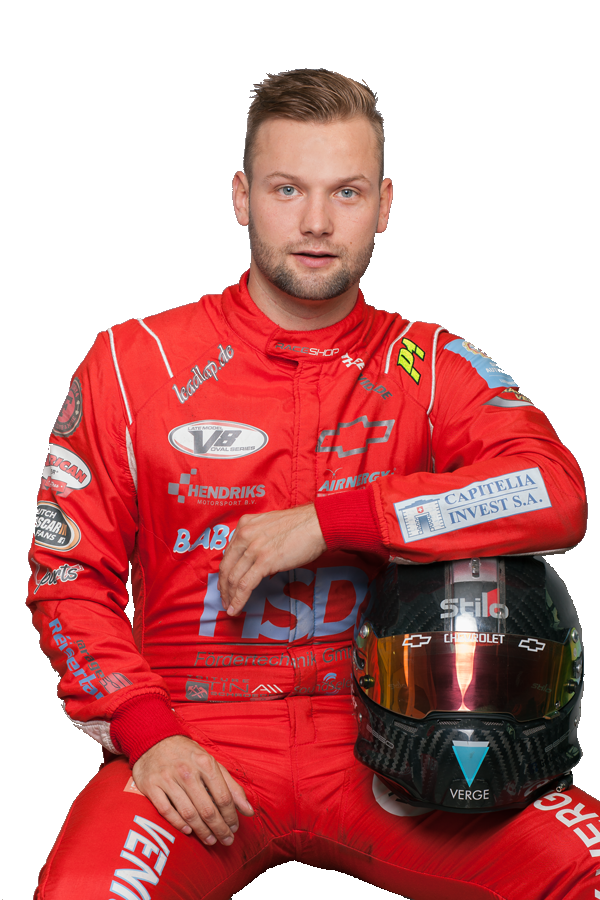 The Luxembourg Pilot will tease the USA ...
The Luxembourger, who has participated in the NASCAR Whelen Euro Series since 2017, should be part of the new team – The Garage Shop.
Gil Linster has set up a big program for 2019. Besides his involvement in the NWES, he also plans to drive in the Dutch LMV8 Oval series for Hendriks Motorsport at Raceway Venray.
« I met a former engineer from the Earnhardt family at Venray, » Linster told Motorsport.com. « After convincing them, I was invited to the United States to see what was possible there. »
The results of the 2018 Euro NASCAR season – Gil Linster finished fifth in the ELITE 2 division – also helped to draw attention. A few weeks ago, Gil Linster was in Richmond, where he intensified his contacts with his American colleagues.
« The team is building two cars and they want to help me get as high as possible, » said the Luxembourger. « It is also a challenge for the new team to manage their own racing team. »
NASCAR Whelen Euro Series spans seven race weekends in 2019
A start in the NASCAR Camping World Truck or Xfinity series is also possible, but Gil Linster wants to build a good base and start from scratch in order to develop as a racing driver in the United States. In the NASCAR All American Series, the CAAL driver first wants to get used to racing in the United States and train as much as possible.
« First of all, I really need to learn to drive on oval circuits, » said Gil Linster. « I am very happy to be able to drive even more races. I came from nowhere in the professional world of NASCAR. I think it will teach me a lot to spend more time in the car. »
With the oval races in the United States, Gil Linster wants to broaden his horizon. We do not yet know on which tracks Gil Linster will race. What is certain is that he will not participate in all the races of the NASCAR All American series. There are also plans for local races in the United States.
« This is an opportunity to see where I am and where I can improve, » said Gil Linster. « The team leader has experience building crazy things, hot rods and NASCAR cars. The team also has good relationships with some NASCAR legends. »
The Garage Shop now wants to strengthen the team and find a marketing strategy with potential sponsors from scratch. The aim is to establish an own brand.
« With the contacts, we have good conditions, » said Linster. « Now we can see how successful I am on the ovals. I like to run on the ovals, but enjoying it and being able to do it are two different things. »
Capitelia Invest has been my sponsor since my beginnings, they have contributed to my progress, and I will wear their colors in American races …